Tsuchiya Decal Industrial Co., Ltd.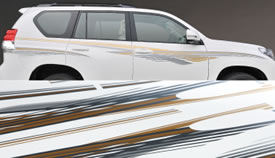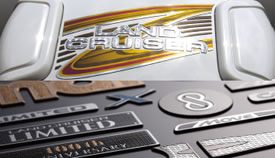 Stripe tape
3D graphic decals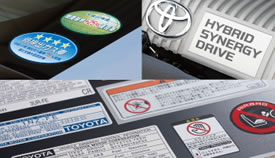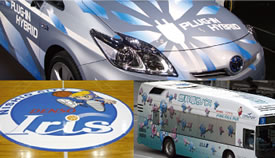 Caution labels / Other labels
On demand products
From automobile labels to bus wraps, we provide total design,
development, and production oversight for printed materials of any shape or size.
We can provide solutions for diverse needs in many industries.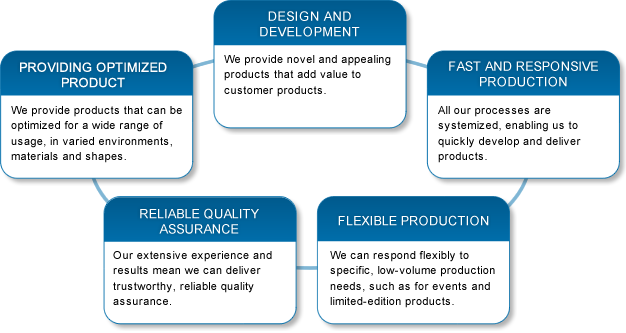 TOP
CORE TECHNOLOGIES
COATING
Inkjet printing
Electrostatic printing
Screen printing
Letterpress printing
Offset printing
Thermal transfer printing
CUTTING
Blanking (sheet, roll)
Perforation processing
Half-cut / Die cut simultaneous processing
FORMING
3D surface processing / Sheet forming

TOP
CUSTOMER





AutomobilesAgricultual
construction machinery Space and
aeronautics HousingHome and
office appliances AdvertisingMachine tools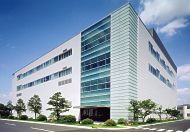 TSUCHIYA DECAL INDUSTRIAL CO., LTD.
22-4, Higashi-Namiki-Kita, Yama machi,
Chiryu-City, Aichi-Pref 472-0006
Telephone 81-566-83-2121
Facsimile 81-566-82-2131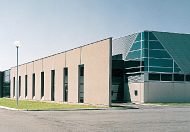 KITAKAMI TSUCHIYA DECAL CO., LTD.
3-10,Tairabayashi Aisari-cho,Kitakami-City,
Iwate-Pref 024-0051
Telephone 81-197-67-2511
Facsimile 81-197-67-2500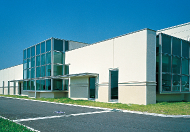 FUKUOKA TSUCHIYA DECAL CO., LTD.
63-1 Nukazuka Okagaki-cho,Onga-gun,
Fukuoka-Pref 811-4213
Telephone 81-93-282-5811
Facsimile 81-93-283-2911