Tsuchiya Magnex Co., Ltd.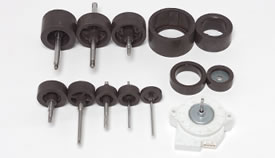 Energy-saving, low-noise plastic magnets for refrigerator fan motors
Heat/abrasion-resistant plastic magnets for automobile sensors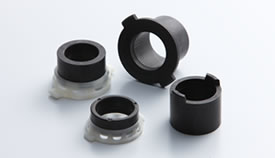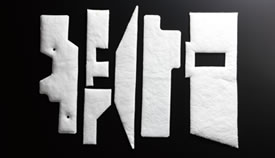 Speed sensors
Heat-press products
(sound-absorption materials)
Developing high-performance magnets with superior magnetic field and shapemolding technology. Providing solutions for diverse, high-level customer needs.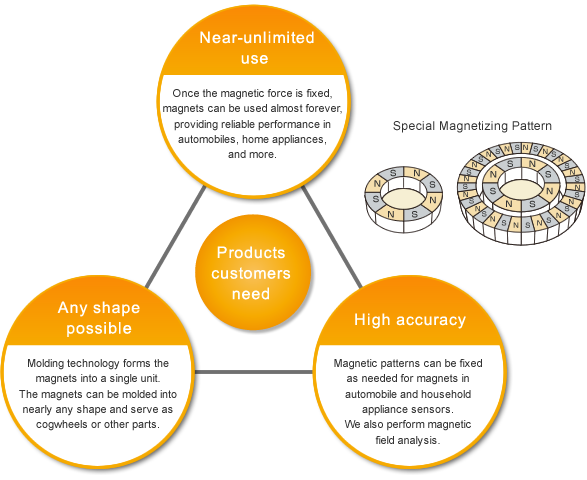 TOP
CORE TECHNOLOGIES
MAGNETS INJECTION MOLDING
Plastic magnets
Magnetic field orientation molding technology
Magnetic field orientation mold design technology
Precision multi-pole magnetizing technology
Magnetic field analysis technology
PUNCH PRESSING
Non-woven fabrics
Non-woven fabrics + double-sided tape
Hot-pressing

TOP
CUSTOMER

AutomobilesHome and
office appliances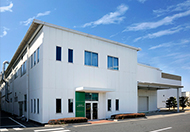 TSUCHIYA MAGNEX CO., LTD.
2,Go-Hachi-Yama,Yama-machi,Chiryu-City,
Aichi-Pref 472-0006
Telephone 81-566-83-1171
Facsimile 81-566-83-1170